Nick Puffer began singing in choirs at church where his mom was his biggest influence at the time. She began teaching him techniques & how to sing when he began to show interest in music at around 6 years old. His mother was in various bands on the coast in the 60s playing guitar and singing at places like the Broadwater Hotel.
His mother warned him to leave her acoustic guitar alone as it was her first guitar bought by her father. He began teaching himself how to play when she left him home alone only for his mother to eventually catch him playing. She realized he had music in his blood like her and bought him a book with chords and songs. The rest was history!
In his teens, Nick began playing at coffee shops & continued singing in choirs along with writing music with friends. On his 17th birthday, Nick's dad brought him to Mississippi Music & bought him his first electric guitar from Rex which is when they first met.
Nick has been a part of several coastal bands where he's mostly played bass & led vocals or sang backup. He was in The Kiln Billys for several years then took a break to focus on furthering his career in internet marketing and now returning as a vocalist and rhythm guitarist.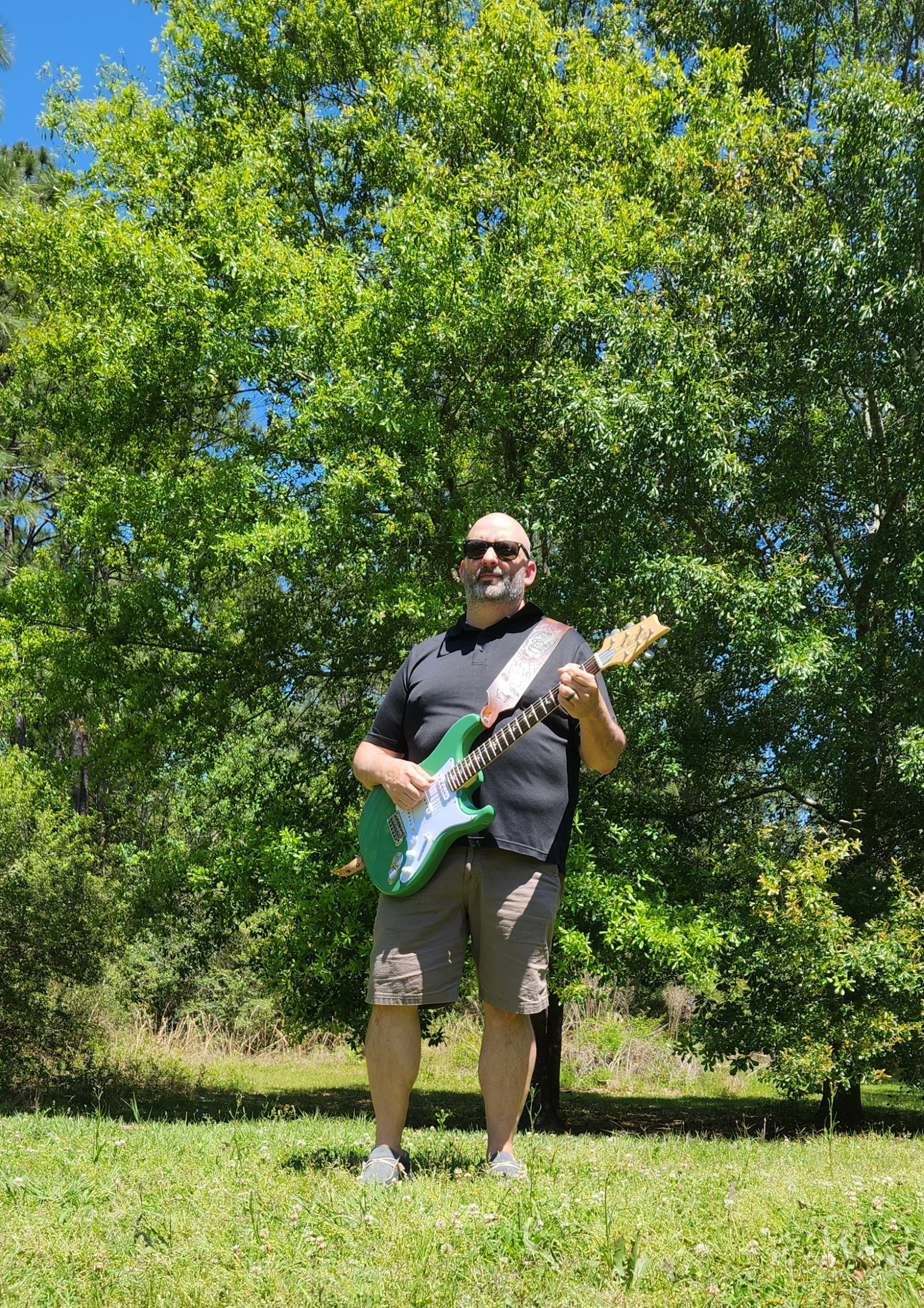 Sep 30, 2023
Jones Park, Gulfport
St. Baldrick "Rock The Bald"
2:00 PM - 4:00 PM
Oct 02, 2023
Long Beach, MS
Trax Bar & Grill
We will start playing as soon as the Cruising The Coast Long Beach Parade winds up.

The parade starts at 5:30